Fujisan brand Yasuki blue steel #2 Grass Sickle (curved blade)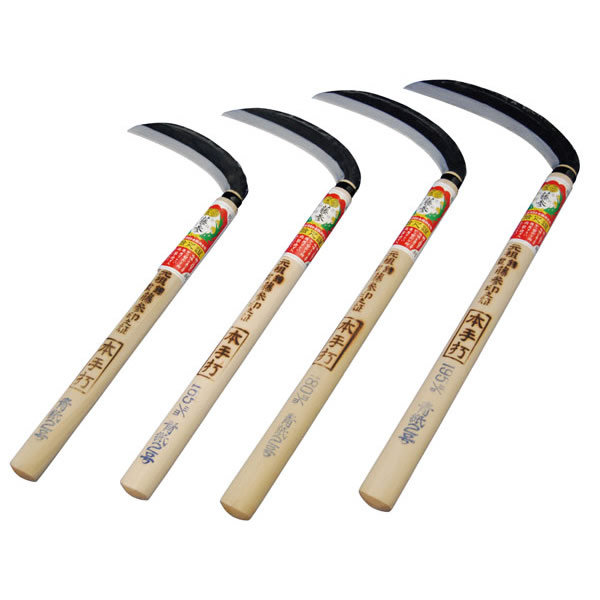 Length of blades 150 mm・165 mm・180 mm・195 mm
Skillfully hand forged with twice the amount of hammering compared to machine-forged sickles, these blades feature a strong edge that can be easily sharpened. The blade is forged from Yasuki blue steel #2, which makes for a chip-resistant sickle with a superior cutting edge. Professional farmers highly recommend this sickle for its unforgettable performance. Recommended for cutting soft grasses such as rice, wheat, etc.

How to use the sickle

*The smoothest motion to cut bundles of grass is a circular movement. To reduce stress on the blade, the blade is commonly curved.
Size

Blade length 150 mm, handle 300 mm




Blade length 165 mm, handle 315 mm




Blade length 180 mm, handle 330 mm




Blade length 195 mm, handle 360 mm

Blade

Yasuki blue steel #2
Other Images